2018 Future Technologies Conference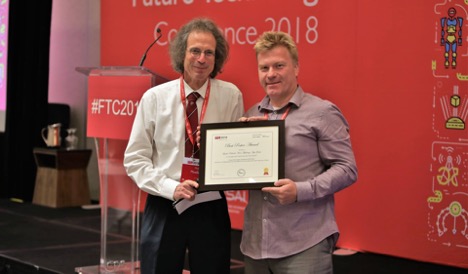 We are honored to have received an FTC conference invitation from the Prime Minister of Canada, Justin Trudeau.
FTC is the world's pre-eminent forum for reporting technological breakthroughs in the areas of Computing, Electronics, AI, Robotics, Security and Communications.
AmbieSense presented a research paper entitled "Searching of Self-similar Spaces" and were awarded the best poster award! The award was handed to director of AmbieSense, Hans Myrhaug.